the wing scuffle spectacular | revel puck circus
The Show
The Wing Scuffle Spectacular is a celebration of fear. Fear is an essential part of all our lives but rarely do we celebrate what it does for us. Without it how can we learn or grow as people?
Circus is the art form most closely associated with fear yet most companies do their upmost to avoid showing it in their work.
The Wing Scuffle is a joyous, absurd flirtation with that which we cannot avoid. rejoicing in both our ability to confront fear, and our ability to face it with ridicule.
The Company
The Revel Puck Circus is a young and dynamic company, born and bred in East London. Bursting out of the pandemic with their all new show, The Revel Puck Circus have quickly become the largest contemporary circus company in London. They strive to see and do circus differently, believing that creating work of universal appeal does not mean a sacrifice of artistic integrity, depth or entertainment.
With diversity and London culture at the heart of this rebellious and welcoming company, The Revel Puck Circus are making circus that speaks to all whilst reimagining what circus is, and what circus could be. Everyone can be a Puck, come and join the revelry.
What will you see?
No animals, no ringmasters, no bad clowns.
Surprisingly jaw dropping circus. Moments to fill your belly with laughter. The joy of the shared experience of live performance again!
Expect some big impact circus including Cyr wheel, Juggling, partner and solo acrobatics, swinging trapeze, straps, Teeterboard, hair hanging, Tight Wire, Clowning and hoop-diving!
Who is it for?
The show is suitable for all ages. We'll have space to park buggies and scooters and we will have accessible seating available.
All are welcome under our big top, grandparents come wiggle your hips, kids come and see what you shouldn't try at home and come and have some fun with us!
If you have any access needs or are a wheelchair user, just drop us a line and we will make sure you're accommodated for.
family offer
A family of 4 can attend for the special price of £47.
You will need to have at least 1 adult and 1 child (under 16) in your group.
Pricing
£16 Full Price
£12 Concession
£47 Family of 4 *
As part of our environmental policy, we do not issue paper tickets. Your booking confirmation email is your proof of purchase!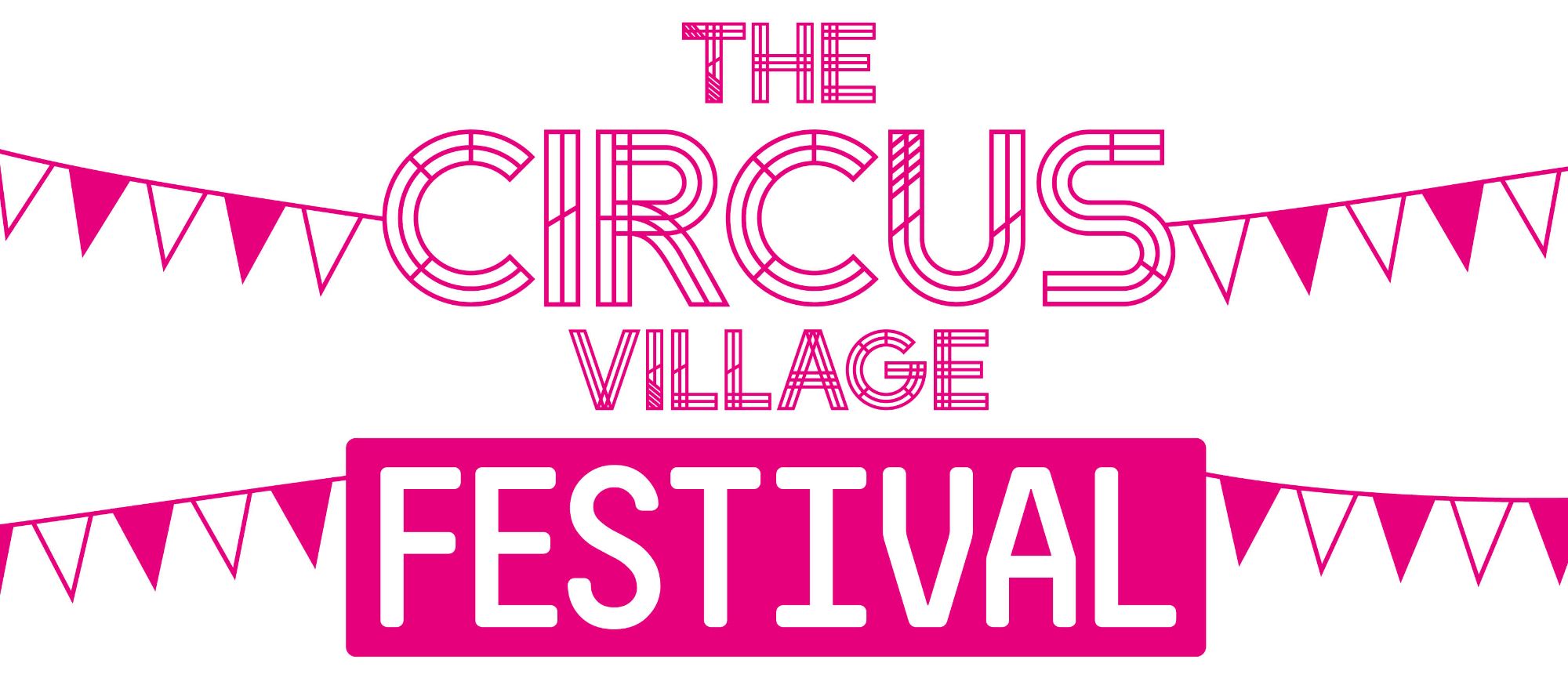 The Circus Village Festival
This show is a part of The Circus Village FESTIVAL, a 4-day circus festival brought to you by NoFit State Circus and friends at the Recreation Ground in Swansea from 13-16 April.
Find out more
box office
Box Office number: 02921 321 021
Box office hours: 10am - 6pm (closed on Saturdays and Sundays)
If we miss your call please leave a message and we will call you back.
directions
The Revel Puck Big Top tent will be located at:
The Circus Village Festival Site, Swansea Recreation Ground, Mumbles Rd, Brynmill, Swansea, SA2 0AU, Wales
Please click here to get directions using Google Maps.
parking
The Recreation Ground Car Park is directly next to the Festival site.
We will have more details on disabled parking available nearer the time of the event.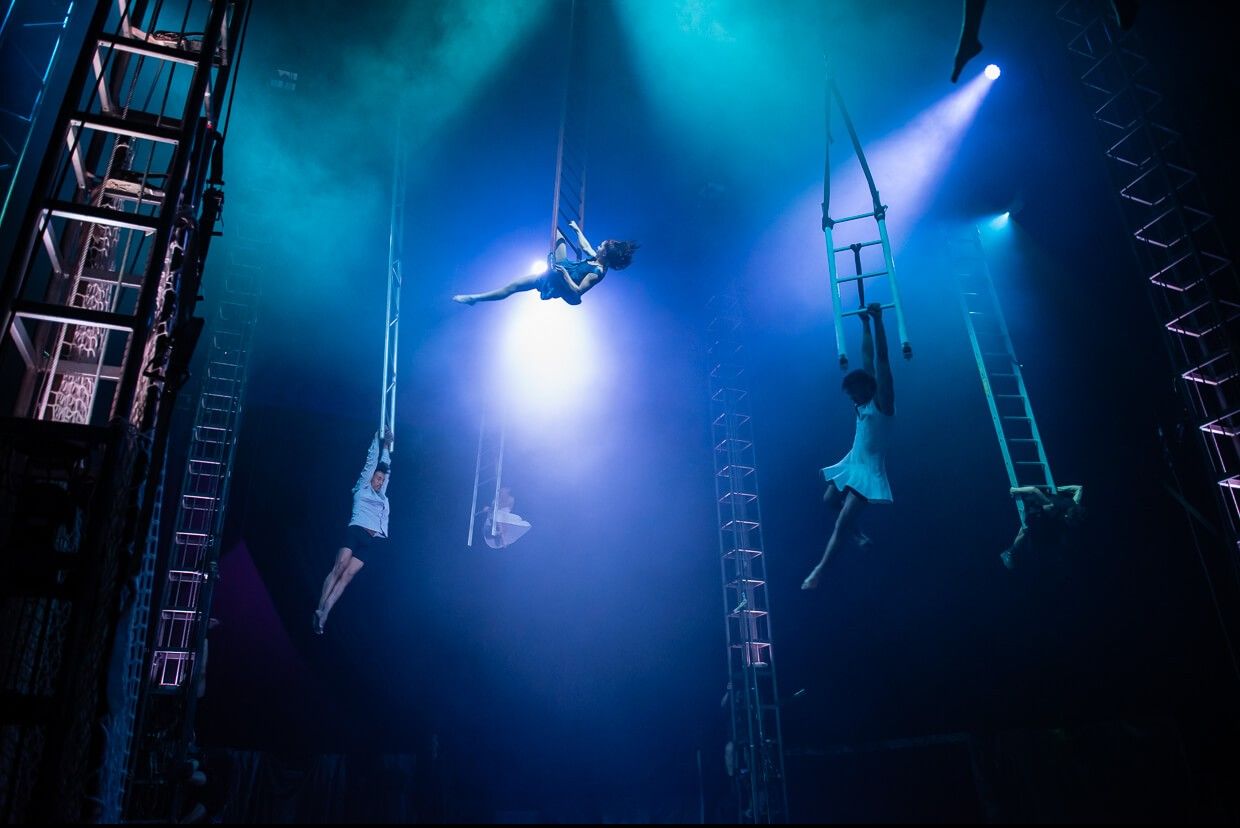 Sabotage | The Circus Village FESTIVAL
Book your tickets for SABOTAGE now and get your tickets for The Wing Scuffle Spectacular HALF PRICE!
Find out more
The Wing Scuffle Spectacular is roughly 2 hours (including a 20-minute interval). It may run a little later on occasion, so please consider that when making travel plans.
We offer concession price tickets to: • Over 65s • Under 16s • Unwaged • Student Proof of eligibility may be required on entry.
Yes, if you have a group of 10 people you will get 1 of them for free. Just add 10 tickets to your basket and this will apply automatically. For school groups etc please get in touch with us to discuss any discounts available. You can reach our box office here: 02921 321 021
NoFit State's physical box office opens on site an hour before the show starts. You do not need to collect physical tickets. You can purchase tickets on the day if there are still tickets available.
All seats are unreserved, and they all have a great view!
As a part of our environmental policy, we do not issue paper tickets. You will be issued with a hand stamp that will give you access to the tent. Please give your booking name and number of tickets on arrival.
We work to make our performances as accessible as possible, if you or one of your group have additional access needs please get in touch for more details and to see how we can help to make your visit as enjoyable as possible. People with limited mobility should inform the box office so we can reserve easily accessible seats for you. The Big Top tent is fully accessible for wheelchair users, and there is an accessible toilet onsite. People who are visually impaired should inform the box office so we can reserve seats near the front for them. They should also let us know if they are bringing a guide dog with them. We have some disabled parking spaces available next to the site, please contact us before hand if you require access to these so we know to expect you. Carers seats are free, please call our box office team to book these: 02921 321 021